Live Painting
Hope has attended many events where she incorporates her Live Painting. Each event is special in its own way and here are a few examples:

The last two years, Hope has attended the Women of Worth Conference in Whiteville, NC. Along with her image printed on the back of the conference t-shirts, she also did a live painting on stage for 700 women. During the praise and worship Hope took her paints out and allowed the Holy Spirit to guide her in a live painting.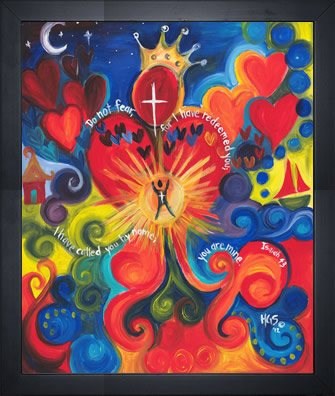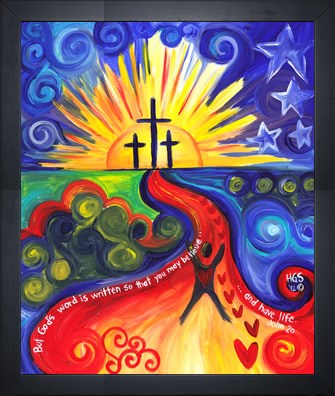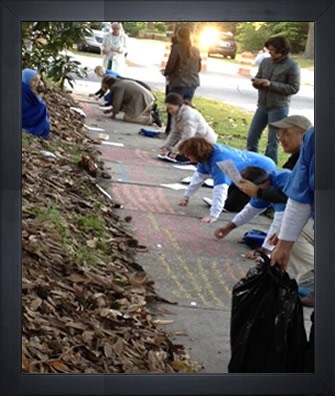 Easter Sunrise Service
Easter 2012, Hope attended a sunrise service in Whiteville, NC. The town came together for the service and Hope did a live painting on stage during the service. Then they went to the streets and wrote the New Testament on the streets. It was an amazing time!
NC Pilgrimage Youth Conference
November, 2012 NC Pilgrimage Youth Conference, Hope painted on stage with nearly 5,000 youth at the Crown Coliseum in Fayetteville.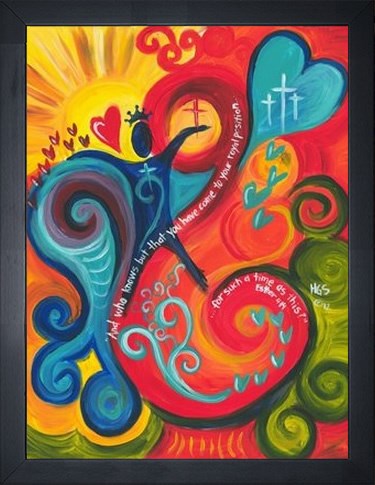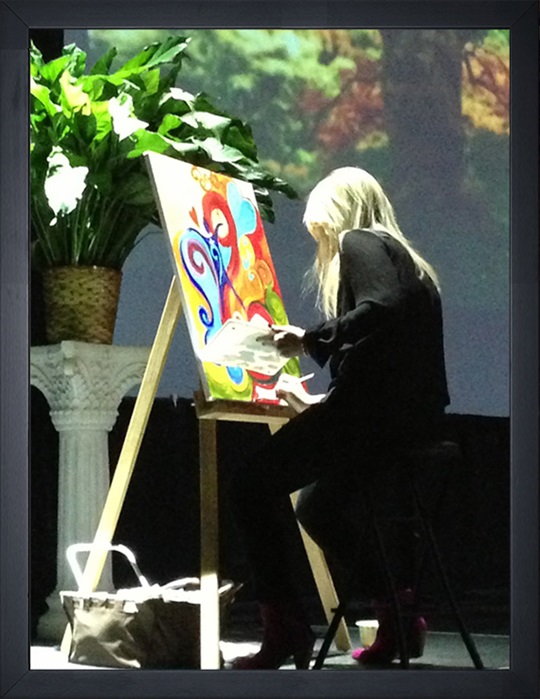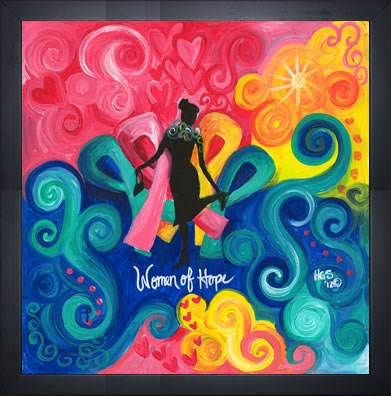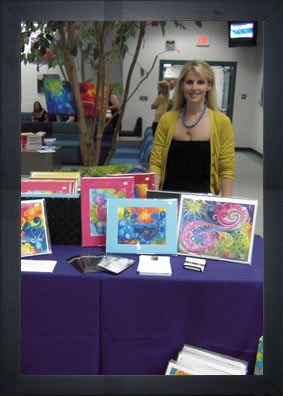 Contact Art of Hope
Contact Art of Hope if you would interested in info on having Hope at your next conference, worship service or event.
Pricing for a Live Painting is $595 for a 24" x 30" Canvas Painting, Original.
This also grants Art of Hope permission to set up and sale prints at the event.
Lodging is requested for locations 45 miles outside of Wallace, NC.
Every event is unique, please contact Art of Hope for more details.